A game of Holochess Anyone?
As you may have heard, Star Wars made its triumphant return to our galaxy back in December. Fans of the original trilogy thrice burned by sterile, over-CGed prequels had much to love about The Force Awakens. From the classic scream of TIE fighters and blaster fire to the Millennium Falcon and its crazy chess set, so much about The Force Awakens called back to the technical mastery and visionary practical effects of the original trilogy.
We'e thrilled to finally (FINALLY) be able to share with you that we had a hand in realizing the retro vision of The Force Awakens. Those holochess miniatures onboard the Millennium Falcon? The little creatures that leapt right out of A New Hope and into The Force Awakens?
Yeah, we printed those.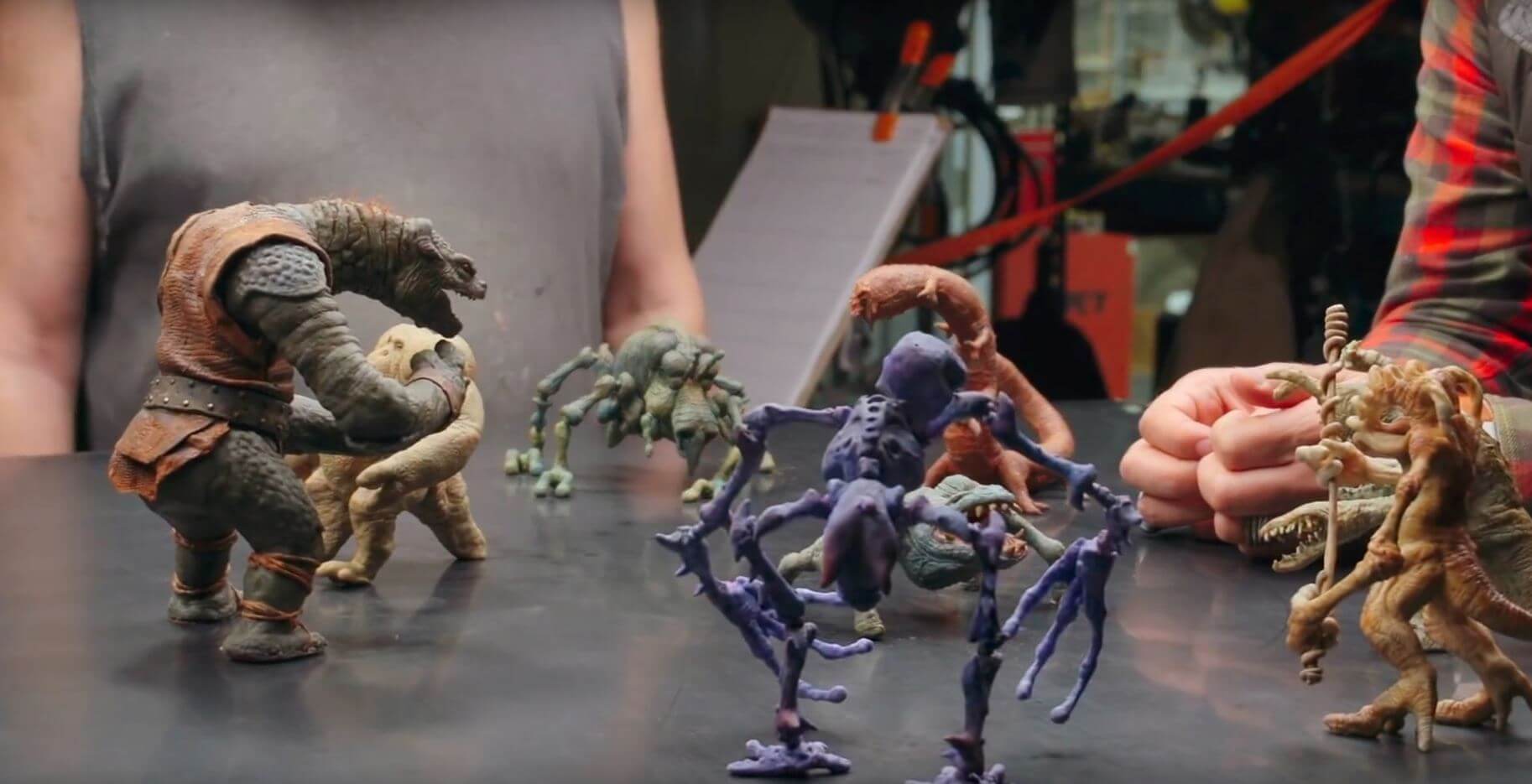 When they originally appeared in Star Wars: A New Hope, those detailed and totally mind-blowing creatures had only a few precious seconds of screen time. But move goers all over the world reacted with joy to the short stop-motion animation. Why? Because those lively pieces added spectacular texture to the film. This tiny but rigorously engineered practical effect made the galaxy far far away that much more real in the imaginations of millions. So when production on The Force Awakens came around, Lucas film contacted the man who imagined those little creatures, built them, and animated them the first time: Phil Tippett.
That's where we came in. Once Tippett figured out which pieces Lucas film needed for the film, Tippett Studio contacted us to provide them with 3D prints of each character from which they would make molds for articulating characters. Needless to say, we were more than happy to not only help out the legendary Tippett Studio but to help bring a Star Wars film to life.
To bring the imaginary into the real world is what we do.
We all felt close to Star Wars as fans, like millions of you out there. But after helping Tippett Studio and Lucas film deliver one of the movies most nostalgic scenes, we feel closer than ever to the Star Wars galaxy.
Will Moddler have a role to play for Episode VIII? We'll keep our lightsabers crossed.