Hello! Over the last six months we have made some changes around the office and have had our heads down, working on some great projects that we are excited to finally show. Below are just a couple of the exciting projects and recent Moddler news.
---
The Oceanwide Center 
50 First Street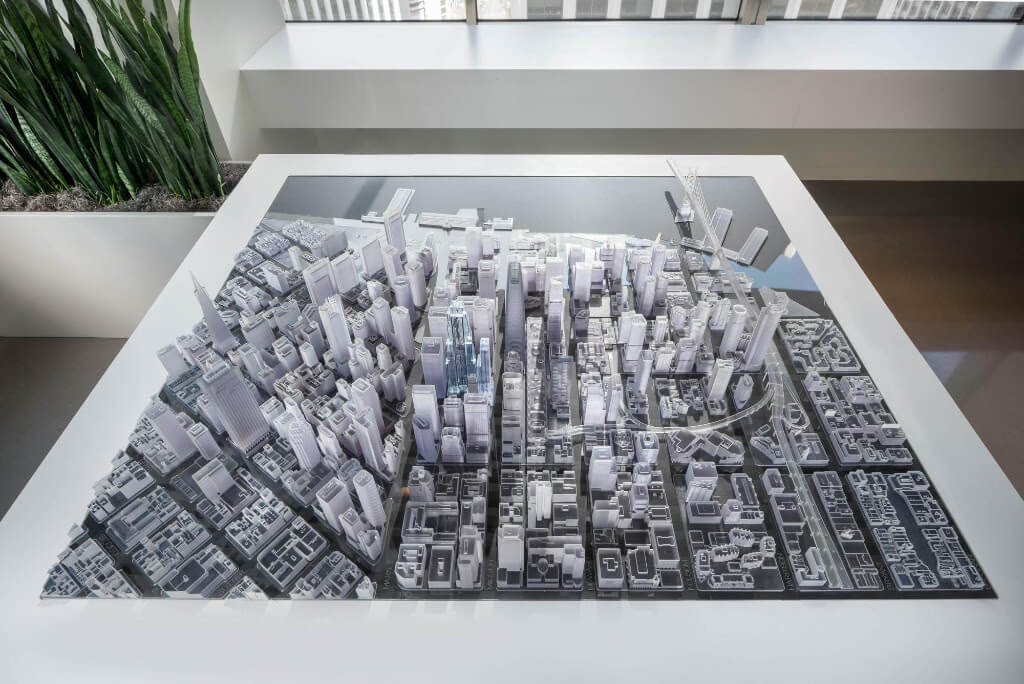 The Oceanwide Center on 50 First Street project was one of the longest printing projects we have undertaken here at Moddler. Spanning over six weeks, we printed over 100 separate models, each of which was engineered to match the existing San Francisco buildings surrounding the in-progress construction of The Oceanwide Center. Each VeroClear print was meticulously cleaned and put into a UV "light bath" where it was left for several hours to increase the clarity of each print.
Developer – Oceanwide
Architects – Foster and Partners / Heller Manus Architects
Commercial Leasing Agent – Cushman and Wakefield
Creative Agency – SteelBlue
Check out this article from Bizjournals.com covering the Oceanwide tower and a glimpse of the print!
---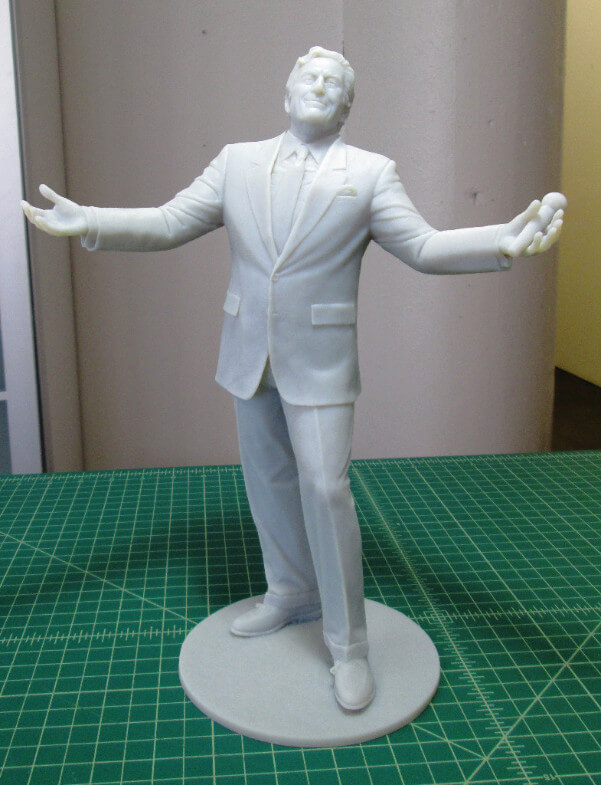 Tony Bennett
Fairmont Hotel Statue
Right outside the Fairmont Hotel in San Francisco now stands a beautiful bronze statue as tribute to Tony Bennett and his phenomenal music career. We had the pleasure to assist with the creation of this piece by providing a high-resolution 3d print in VeroGrey material for the amazingly talented San Francisco sculptor Bruce Wolfe, to use as a more permanent version of the sculpt he created in clay of Tony Bennett.
Our partners over at Scansite then created scan data using Wolfe's final sculpture, which was then sent to us for printing. The final sculpture was reproduced at life-size scale in bronze and was unveiled outside the Fairmont Hotel on his 90th birthday.
See this article from CBS News covering the unveiling of the statue!
---
Office Updates
As San Francisco continues its movement forward as one of the world most innovative cities, we have seen first-hand the increase in new technologies coming from local designers and engineers. The volume of work doing electronic enclosures and part fittings has begun to quickly rise. To accommodate this kind of work, we have recently begun printing with FDM technology and are running a Uprint SE Plus to help with early prototypes and projects requiring more durable parts.